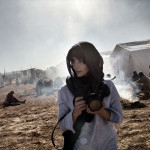 With the excitement of the slide and our first May bank holiday over, it's possibly time to recuperate and rest? That may all seem wise and well but being in Bristol with such good offerings it seems wrong to hide away. There's plenty of happenings that are carrying on from last weekend including Bristol Food Connections, Once Upon A Street and many of the gallery & museum offerings; however, there's also lots of new happenings also (fab).
Friday:
Hey Friday- babe, missed you. It's good to see you back, now what have you got on offer?
Bangers & Tash is a pop-up festival starting today that promises to warm you up for the ensuing frivolity of summer. This is their claim:
We at Busy Fish productions, Babylon Underground and Little One are setting up our pop-up festival at the Black Swan. Saturday will the be the day of getting your knees about your chin, making merry, dancing your nut off, getting your face painted, have a photo taken and then curling up for brief chills in our specially designed Massage Moon Parlour, so you can go relax where there is an interactive doodle space, many many soft things, lighting and invariably hugs and smiles galore.
The Sunday we have brought you a day to recover from the first in all the way you need. In the afternoon we have shisha, food, soft things, an artisan market and as we get into the evening., some of the best up-beat and soul-nurturing acoustic acts around. Picking up the pace we have two of the most renowned MC's in Bristol Kev El Poeta and Dizraeli, and we top it off sending you flailing home with some live gypsy electro-swing to close the night.
Tickets £6.75 up to £16.50 for the full weekend.
Popping you feet up and feeling the eclectic jazz vibes at Shore Cafe Bar may be a more suited option if you're feeling social but not outrageous. A lovely setting and some great gems from across the eras, it won't be disappointing.
Saturday:
The weather forecast is pretty dull and dingy for the rest of the weekend, so maybe cosy up in one of our recommended reasonable eateries, or pop to The Watershed for a viewing of A Thousand Times Goodnight.
Juliette Binoche excels in one of her most powerful performances to date in this gripping tale of a dedicated photojournalist torn between vocational passion and her family. Rebecca (Binoche) is a famous, fearless photojournalist – one of the top five in the world – who is badly injured on assignment photographing a female suicide bomber group in Kabul. On her return home to Ireland, she decides that her family's (a husband played by Nikolaj Coster-Waldau and two daughters) ultimatum regarding her job is worth the price, and quits working in danger zones. As her home life begins to return to normal, she's offered a job documenting a Kenyan refugee camp, one that her boss guarantees will be 100% safe. Her eldest daughter pleas with her to go, and take her along too (it dovetails nicely with a school project on Africa), but things go horribly wrong, and Rebecca can't shake her old instincts, heading off into the line of fire with her camera… Director Eric Poppe drew upon his experiences at a war photographer in the 1980s, and it shows – the visuals are, of course, stunning. A gripping look at the ties that bind us, and what you are willing to lose in the search to be true to yourself.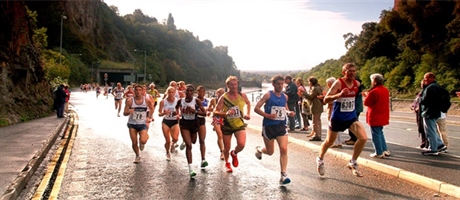 Sunday:
The much anticipated Bristol 10k is happening. All those that are taking part, well done and good luck! And all those that are standing by the finishing line or cheering on someone, stay warm and take coffee. The weather promises to be pants 🙂
One final thing… have you downloaded the app? Hit up the store if not- it's free.
Have a great weekend.