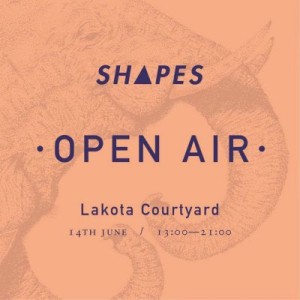 The weather has been part crazy this week but things don't seem to be finishing off too badly. Anyway, less nonsense and more weekend. What's up?
Friday:
This weekend the Festival of Football Ideas continues, and I think they've been a bit of a treat so far. Did anybody else make history night?
Fruitvale Station is the cinema pick of the weekend, showing at The Watershed until the 19th. A truly impressive debut, Fruitvale Station is a vibrant urban drama and a rare thing – as the Guardian quite rightly hailed, it is a movie of unstoppable force that actually really matters. It's worth it, go and see it.
Saturday:
North Street summer fair, of course. Starting at 10:30 and running right through until 5pm, there should be more than enough time to get round the 50 stalls, and after that maybe head to The Steam Crane– a lovely little pub that we've just uploaded onto the app (check it out). They also serve a mean Sunday lunch if you're around and about then.
Alternatively- and slightly more disco- Shapes are hosting an open air party at Lakota that will be completed with house, techno and maybe even sun.
That's all we've got this week. Sorry it's short and sweet, but we're kinda excited that the weather is nice again- beer in the sun, anyone?
Have a good weekend all xxx