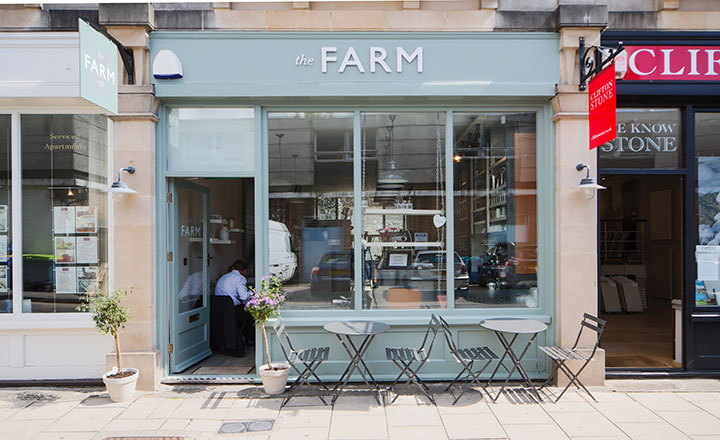 It's Wednesday which mean's we're nearly there, it's almost the weekend. YAY! And what's really exciting is that next weekend is Easter- which not only means we are allowed to indulge in chocolate shaped like eggs, we also have an extra day or two off work- wonderful!
So, maybe you want a quiet weekend due to all your excitable plans for your long weekend, or you need to keep the kids entertained as they're off school- whatever it is, we hope to have a solution for you here.
Friday:
For you guys who are off school or have children present that have the luxury of time off, Bristol Zoo have opened their new Gorilla House which is open from 9am until 5:30pm. £1.6 million pounds has been injected into this renovation to build a gorilla house like no other in Europe. Follow this link and you can watch a video of what it's like at the zoo.
Possibly you want something a little more chilled then you may be more suited to Craig Charles at The Lanes, showcases his finest soul and funk. Best known for his BBC 6 show, his performance on Friday is simply an extension of that. Listen to his previous show here- tickets from £13.20.
Victoria Klewin & The Truetones at Plantation Bar could be a strong contender. Only £2 for entry to listen to a mix of vocal jazz and soul, right up until 3am.
Saturday: 
The Clifton Food Festival ends this weekend, so why not enjoy the last few days and celebrate the culinary hub that is Bristol! A range of cafe's, deli's and eateries of the area are partaking with many different offers from as little as £10. Fancy doesn't have to break the bank. Find further details and partaking establishments on their site. Yum!
Following with a bit of a foodie theme, check out the new film 'The Lunchbox' on our Harbourside Cinema, The Watershed. It's a feel-good foodie story about world of dabbawallas, who deliver tiffin lunchboxes, lovingly prepared by housewives, across Mumbai's chaotic streets to working men across the city. Lla a beautiful woman and a housewife is failing to keep the attention of her husband, however this presents an opportunity for the perfect love story with another man, expressing their love through written notes that are hidden in chapatis in lunch boxes.
If that wasn't uplifting enough, they are also running an offer in conjunction with our Thali Cafe- full details on The Watershed website. (3pm, 6pm & 8:30pm showing)
If you're not jazzed-out by Saturday there's even more on at The Arts House as David 9 Lunas is launching his first ever solo album. Entry is between £2 and £3 – full info here.
Sunday:
There's some super weather forecast for Sunday so maybe getting out on your bike and exploring some of the Parks and Green Spaces in our app would be a good idea.
Alternatively,  the exhibition Places of Desire at The Bristol Museum and Art Gallery. It features highlights from the museum's collections of Victorian and Edwardian eras from 1840s to the 1920s.
Themes of travel, romance and modern life have been rooted within the gallery showing the extraordinary range of styles and subject matter that artists were experimenting with during this exciting period in British and other European art. The Pre-Raphaelites are represented with works by Millais, Burne-Jones and Arthur Hughes.
The display also highlights some of the best work from the city's 19th and 20th century collections, including La Belle Dame Sans Merci, painted by Frank Dicksee.
We're working really hard here to get an excellent app for the people of Bristol, so if you think there's places or changes that need to be made, please let us know, we love hearing from you!
Have a great weekend, guys!