After a four day weekend and a four day week, let's make plans for this weekend! With forecasted weather of sunshine and showers it doesn't look like it's going to be BBQ weather, however there's lots-a-happenings in Bristol for us to feast on.
Friday:
From 4pm until 11pm there is a Beer Festival at The Victoria. This is hosted by Paul and Dee who boast a variety of twenty ales and cider from around England- maybe take the edge off your busy week and begin the weekend with a tipple 😉
Follow from the festival to the disco? Lakota have one with a two hour set from Oneman and guests including Ryan Hemsworth and Apex DJs. Our fave Hemsworth is a remix he did of Rhye. Tickets are £6, bit of a bargain.
Or, if you're fancying a ginger cider and free entry, The Crofters Rights have a disco-housey-tech vibes going on at Rumpf. Techno Friday? Not bad.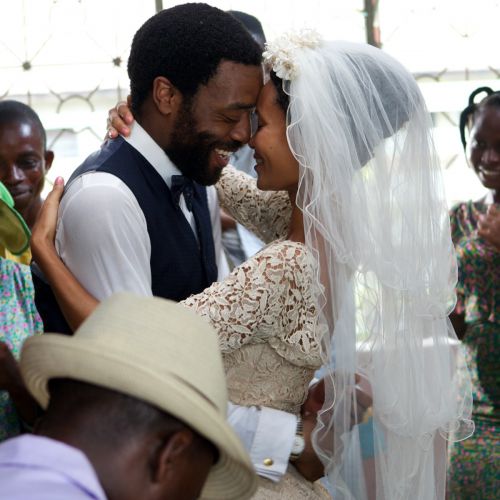 Saturday: 
There's a free exhibition on at The Painworks on Saturday called the Expressions of Art, open from 10:30 until 6.
However, if the rain gets a bit too much and you're fancying a bit of a lazy do, the new film Half of a Yellow Sun is showing at The Watershed, featuring the stunning Thandie Newton, it's based on Chimamanda Ngozi Adichie's bestselling novel, and is an epic love story set amidst the disastrous Nigerian civil war of the late 1960s. Twins Olanna (Newton) and Kainene (Anika Noni Rose) are wealthy, beautiful, independent young ladies – fresh from their Oxbridge degrees – who embark on markedly different romances with radical university professor Odenigbo (Chiwetel Ejiofor) and mild-mannered Englishman Richard (Joseph Mawle). As the civil war comes to crisis point and chaos engulfs then, they are thrown together and violently torn apart in ways none had every imagined. £8.
Sunday:
If you're a bit disco'd out, need to detox or just want to enjoy the sites, why not pop along to Bristol Walking Festival? The aim of the event is to get more people out and about, showcase the city both locally and nationally and celebrate Bristol's reputation as a green, vibrant and creative place.
What are we doing this weekend? We will be out snapping new locations to be uploaded to the app- keep your eyes peeled for updates.
Weekend love, BUG.